Okay, so you are getting serious about committing to learn something new or improve your dancing skill. Here are a few things to keep in mind:
Set a Goal
First you must decide what exactly you want to achieve. Are you getting ready for a wedding, yours or friends'? Saw it on TV and want to dance like the stars? Meeting new people, exercise, a new hobby, building self confidence? Any reason will do, but it is important to at least have one. This way you can strive for your goal and get satisfaction from your success.
Commitment
We all know that to do something well, you must commit to work on it, whether it's time, money, attention, or just the willingness to try. Most importantly you must commit to the idea that if you put your mind to this, then you will succeed! The desire to learn, is the best trait an instructor can wish for in a student.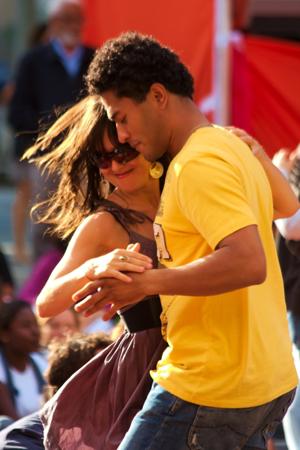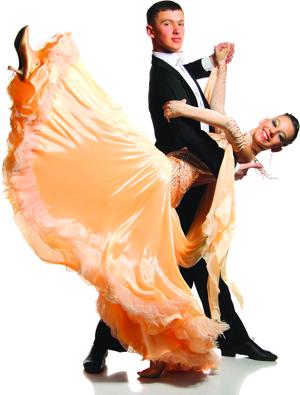 Make a plan
Before starting  lessons, you should plan out a few simple things. Lesson frequency: We recommend doing one to two lessons weekly. Pick any day or evening during your week, and dedicate one hour to spend at the studio. Lesson packages: Although bigger packages are always cheaper, you might not want to sign a contract for 50 lessons right away. However, keep in mind that booking only one lesson might not be enough to really discover dancing. We recommend starting with 5 or so lessons, after which you will have a much better understanding of how it is better for you to continue.
So, if you are still not sure on the best route to take or have unanswered questions, please, don't hesitate to contact us. However, if you have in fact made up your mind on opening a whole new world of dance, we have something right for you.
(For Individuals New to Atlantic Ballroom)
Everyone who aspires to dance is welcome at Atlantic Ballroom. If you've never danced before, or if you've never danced at Atlantic Ballroom before, we welcome you to "test the waters" before "diving in". Experience our studio and instructors firsthand through one of our introductory specials.
Introductory Special
One Person or Couple
(5) 45-minute Private Lessons
$425/Person or Couple
Lessons are By Appointment
Call 410-825-5483 (JIVE) to Schedule Your Lessons Today!