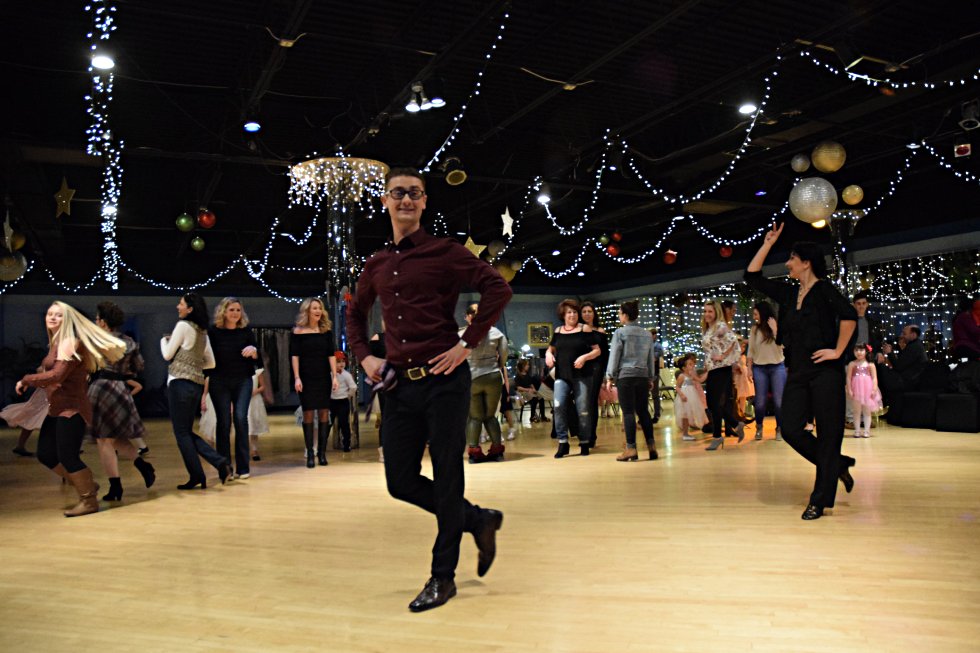 Looking for a fun and social way to learn to dance? Try our Atlantic Ballroom group classes. They're the perfect way to learn new steps and techniques while dancing with others in a relaxed, no pressure atmosphere. Group classes are scheduled several days a week at all levels and styles. Or, if you prefer, you can schedule your own private group (6 person minimum). Please see our Schedule page for current offerings.
Group Classes
45 Minutes in Duration
4-5 Lessons per Month
Walk-Ins Okay
Reservations Requested
$25/Person per Class (Pay as You Go)
$90/Person per Month (4 Lessons per month / Paid in Advance)
Monthly Class Fees Are Payable in Advance by the First Lesson
Monthly Classes are Valid for Month Purchased
No Refunds, Credits or Make-Up Lessons for Missed Classes or Early Withdrawal.
Call 410-825-5483 (JIVE) to Sign Up for Class Today!